Hello again from the MYAEs (the Montreat Young Adult Experience participants)!
Part of the mission of the MYAE program is for the participants to experience work in all of the conference center's departments- Development; Hospitality; Program; and Sales, Marketing, and Communications (SMaC). Work at the conference center is dynamic and seasonally-dependent, meaning that what one MYAE fellow experienced in a department is vastly different than how another MYAE fellow spent their time in that same department two months later.
One of the most incredible parts about having the opportunity to experience time in each department was seeing how the whole system works, ground up. Not only were we able to witness these systems, but we were able to work at every level of a conference: planning a conference in Program, marketing a conference in SMaC, welcoming conference attendees at the front desk, and helping to raise money for the Montreat Fund in Development, which provides financial assistance for conferees and secures valuable speakers.
We've highlighted some of our favorite and most unique projects and experiences we had in each department while working at Montreat.
Development
Our work in Development was to support stewardship in a number of ways. We helped plan and execute events, document commemorative plaques, work on a manual for summer volunteers, facilitate donations to the Montreat Fund, and more.
Favorite Experience in Development:
Emma – Working on plans for the revitalization of the Tea Garden at Assembly Inn
Savanna – Learning the development "lingo" from an amazing team! (LYBUNT, SYBUNT, The Moose)
Zach – Exploring the remote corners of Montreat and cataloging the hundreds of memorials and plaques scattered about
Hospitality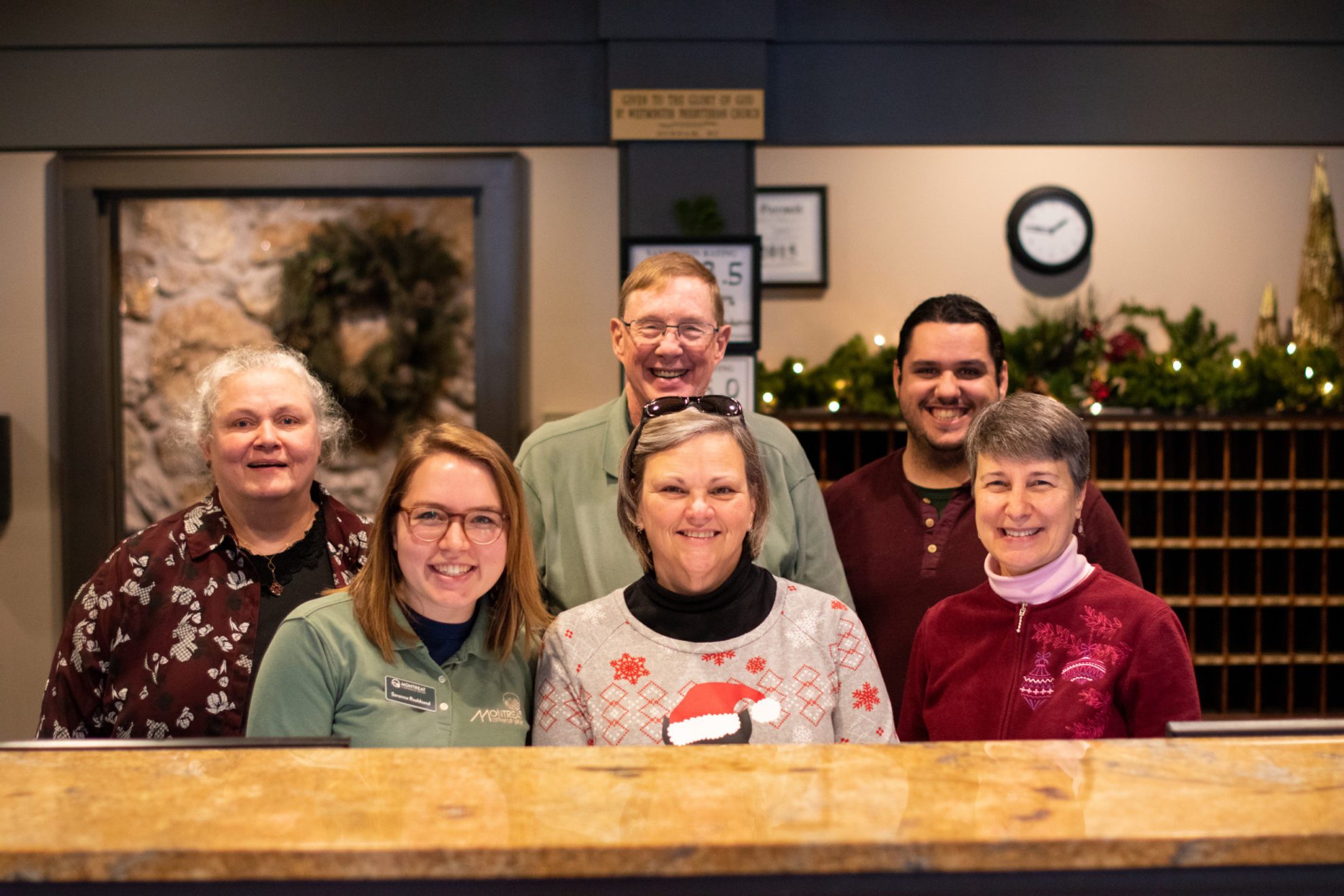 In Hospitality our work occurred mostly at the front desk of Assembly Inn, the heart and soul of the guest experience. All of us took the time to learn the complicated, but necessary, software the front desk uses. We helped out at check-ins, took reservations, and fielded all sorts of guest questions. Each of us had different experiences; for example, Zach worked at the campground and Emma took inventory of the Lodge kitchens, but we all enjoyed interacting with those who make Montreat possible – the guests!
Favorite Experience in Hospitality:
Emma – Creating a new and improved local dining info sheet
Savanna – Greeting the guests that came for Thanksgiving! So festive!
Zach – Seeing people arrive in Montreat to meet friends that they haven't seen since their last time here
Program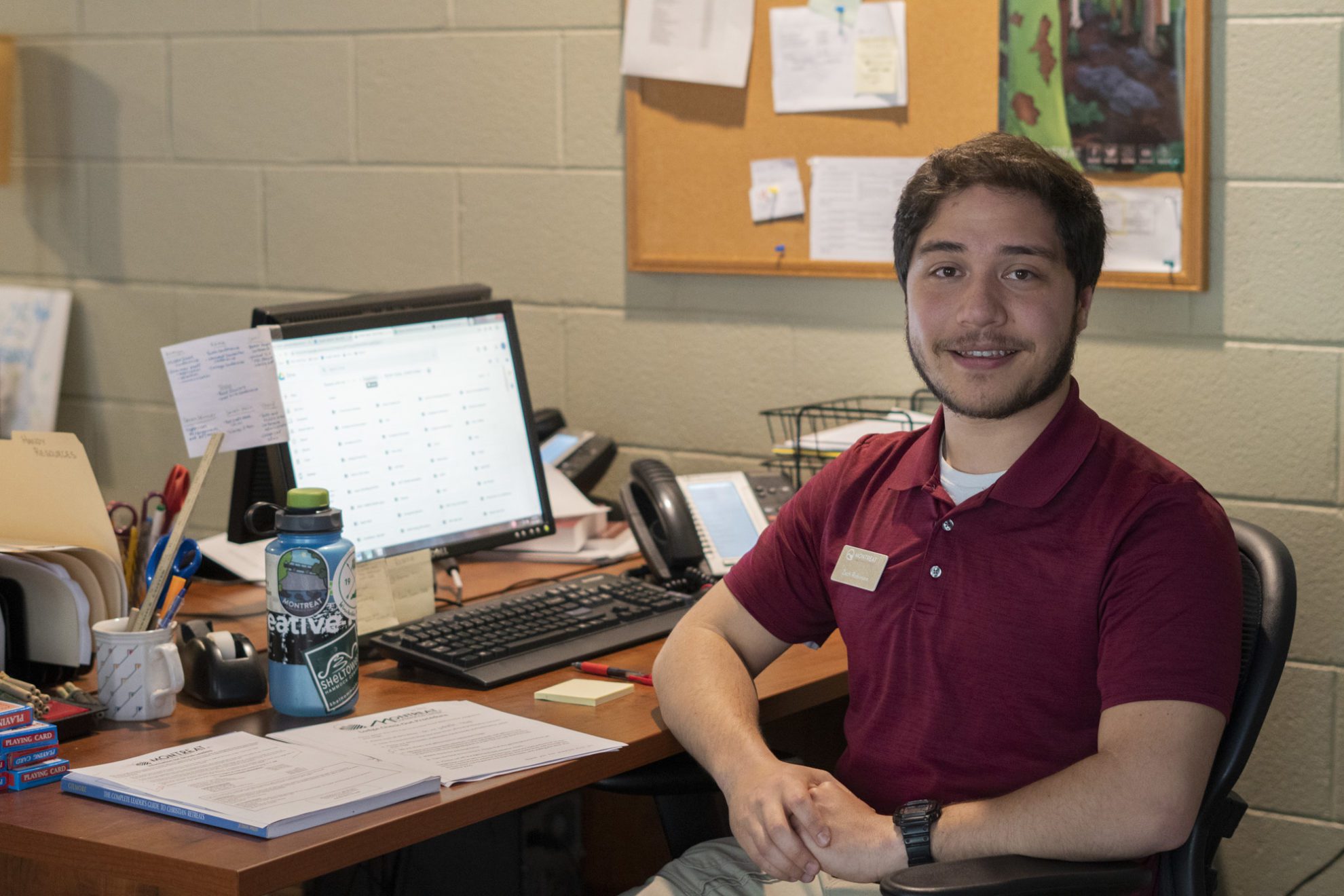 Because of the nature of the Program department each of us had periods of hectic, mobile work and more relaxed office work during our time. Between conferences, conference planning teams, events, and inclement weather causing those things to get rescheduled, at times we were all hands on deck helping various members of the Program department get their work done. Additionally, we worked on larger, longer term projects and helped out with the Arrangements team, who ensure that our conference spaces are perfectly set for groups.
Favorite Experience in Program:
Emma – Being conference support for College Conference — simultaneously so fun and so tiring!
Savanna – Learning about Montreat through the lens of Arrangements. I mastered the double-chair carry!
Zach – Getting to meet church professionals during the Young Adult Initiators Conference and hear what they had to say about young adult ministry
Sales, Marketing and Communications (SMaC)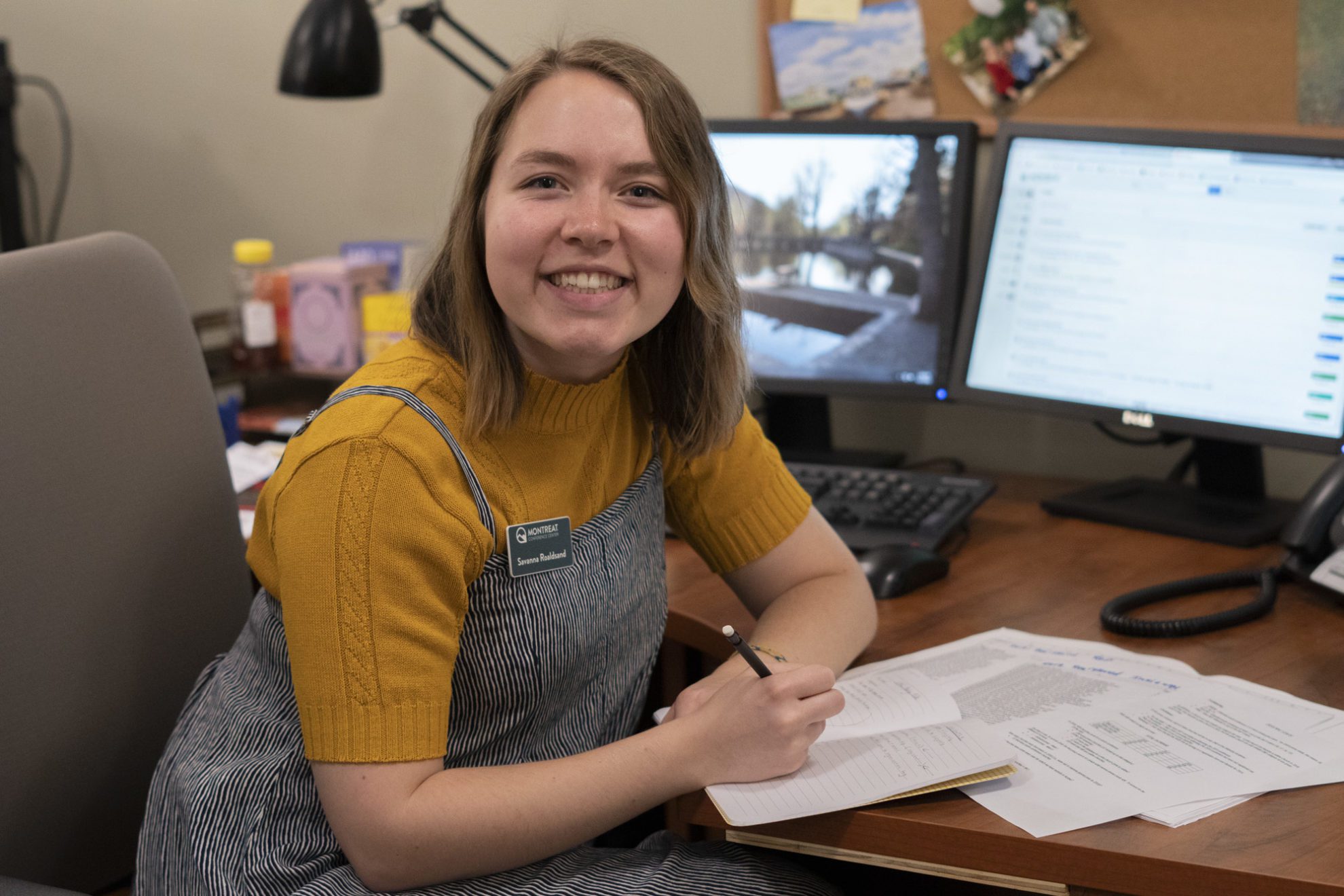 Since the Sales, Marketing and Communication department covers the broadest range of work of all the departments, it only makes sense that our work here did, too. We each had numerous, different projects that we worked on during our time in SMaC, from creating a new campground map to working in a church database, we've done it all. One of the best parts about SMaC was the variety of work we did and the vibrancy of their office environment. Additionally, each of us gained new, hard skills working with Adobe software, website building, and database systems.
Favorite Experience in SMaC:
Emma – Building pages on the new website from scratch
Savanna – While looking at photos for an email blast, Sydney (our social media manager) and I discovered that we were in the same Youth Conference small group in 2012! A photo of us now hangs above our desks.
Zach – Working the Montreat information table for various outside events, providing resources for people who may not have otherwise known about our valley!
By seeing every aspect of the conference process we gained a deeper appreciation for the work that Montreat does as a whole and the people in each department supporting every step of the way. In addition, we were privileged to learn just how much Montreat as an institution does beyond creating and hosting conferences. Between countless retreat groups, supporting community events and beautification, stewarding our local wilderness and providing outrageous hospitality to all who come here, Montreat is always busy! The work we have done here, from the mundane to the unexpected, was all in the pursuit of helping people from all walks of life experience Montreat's mission: encountering God through Relationships, Renewal, Recreation, and Rest, at its best.   
MYAEs,
Emma, Savanna, & Zach