Our Top Annual Giving Priority
The Montreat Fund sustains the mission and ministry of the conference center through collective, unrestricted, annual support. Generous gifts ensure that Montreat remains a place to grow in faith, rest with family and friends, and connect with wilderness for many years to come. Donors to the Montreat Fund make the Montreat experience possible!
Gifts to the Montreat Fund represented 13% of the conference center's operating budget in the 2022-2023 Fiscal Year and have a direct bearing on our ability to:
Feature insightful speakers for conferences and talented preachers for worship
Maintain lodges and facilities and provide a safe and welcoming environment for guests
Offer recreational activities like boating, hiking, Clubs, crafts and pottery, and barn dances
The conference center relies on widespread support from individuals, churches, businesses, and foundations to reach our Montreat Fund goal each year. See below for our different giving recognition levels and the benefits of being a Montreat Fund Patron!
Montreat's fiscal year runs from May 1 through April 30.
Partner with us and make your gift today!
For information on how to mail a check, make a securities transfer, give through your IRA, and more visit our Ways to Give page. Check the FAQ below for information like Montreat's Tax ID, the Church Patrons program, and the benefits of being a Patron.
To view Montreat's Annual Report for the 2022 calendar year, visit montreat.org/annual-report.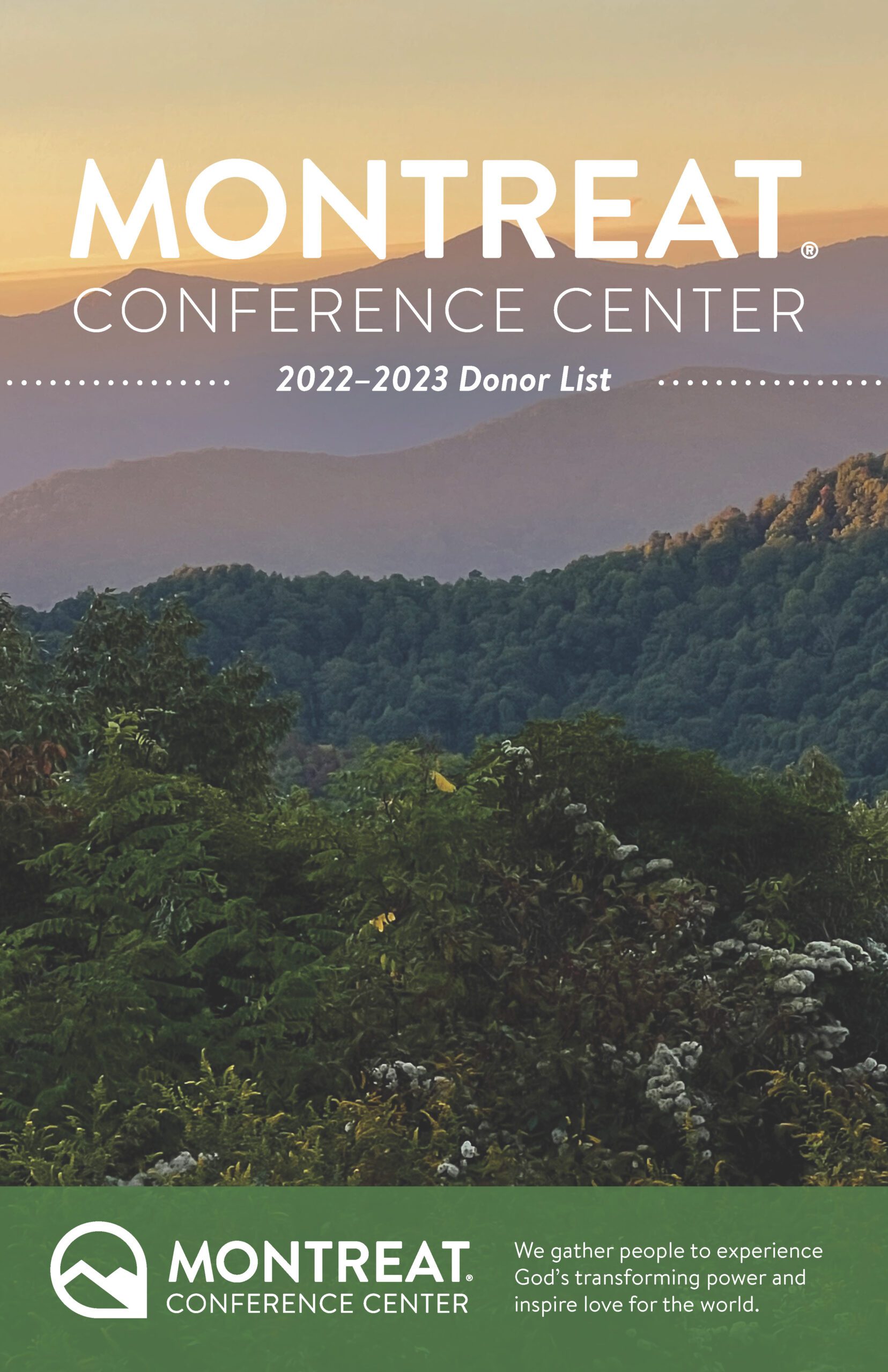 Click above to view a copy of the Donor Listing from 2022-2023
---
---
If you have questions about the Montreat Fund, contact Julie Lehman, Director of the Montreat Fund and Major Gifts | 828.419.9806 | Email
---