Thank you to everyone who submitted stories through Community Announcements to our question, "Did you find love in Montreat?"  We received stories from as long ago as 1932 to as recently as 2009.  Four of our stories came from one family alone!  Here are some excerpts from the stories we received.  
From Mary Jo Wright: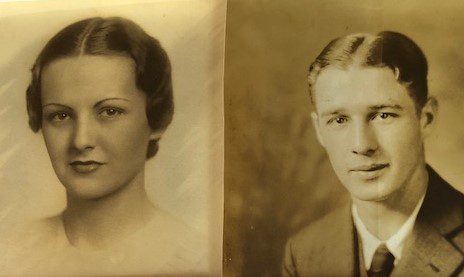 One family; four Montreat love stories.
Tom Wright and Ella Gaines Wardlaw met in Montreat during the Depression. They married in 1934 in the Chapel of the Old Auditorium.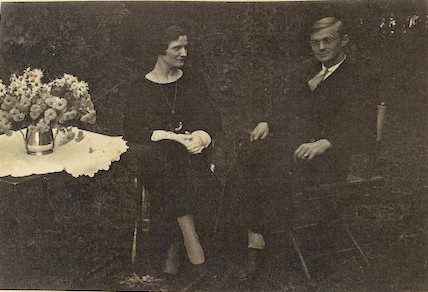 Heath Whittle, Sr. met Daisy Southerland in Montreat in 1932. Daisy was the Junior Girls counselor that summer and Heath was visiting his friend, Lanier Pratt. Heath and Daisy married the following year in the Chapel of the Old Auditorium which was, as the story goes, decorated by Daisy's clubbies!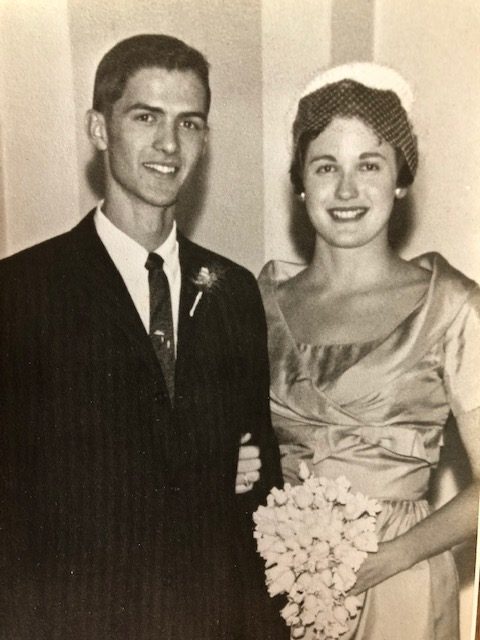 Perrin Wright and Mary Jo Whittle's families had been spending summers in Montreat for many years. Mary Jo worked on summer staff as a lifeguard and a clubs counselor. The pair's first date was a midnight hike up Lookout in 1960. Perrin and Mary Jo were married the following year at Davidson College Presbyterian Church.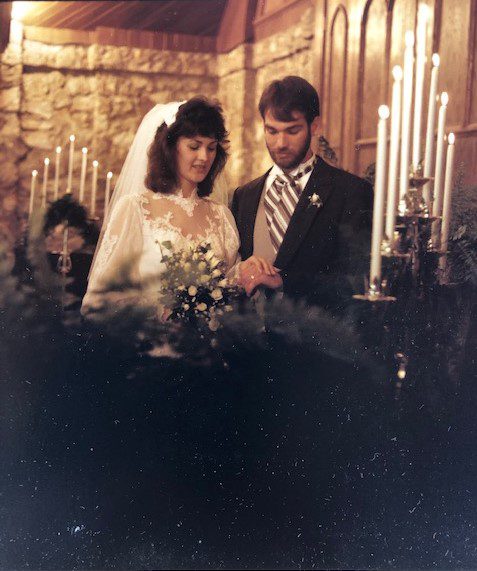 Jean Wright first met Jon Moore during high school when they both worked at Assembly Inn, he was a bellhop and she worked in the dining room. Then they lost track of each other for four years but re-connected on summer staff in 1982 where he worked maintenance and she worked in the bookstore. They dated for another four years and married in 1986 in Gaither Chapel.
From David Neel:
A relationship that began at a conference in Montreat, is marked by holy holidays and has come full circle, as Montreat is now home.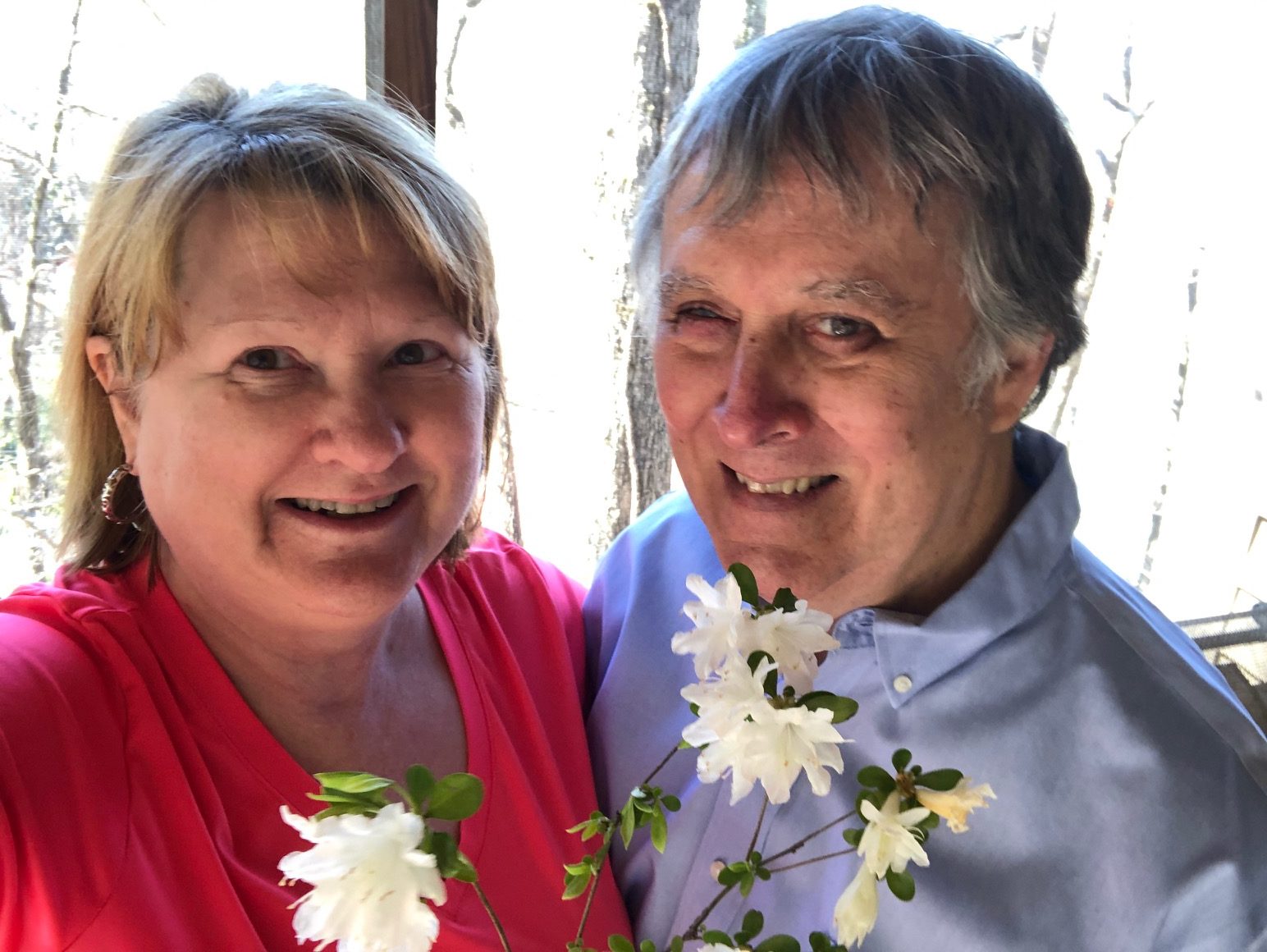 David and Ann met at a Singles Conference in Montreat in 1981. After five months of a long-distance relationship, they were engaged on Christmas Eve and four months after that were married Easter weekend. "We just celebrated our 38th Anniversary, a few weeks ago at our new home here in Montreat."
From Claire Keyser:
From mutual friends to running partners to the Montreat Gate to marriage.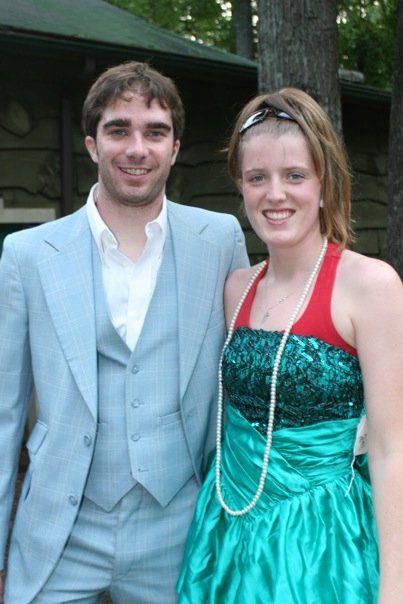 Claire and Chris met on summer staff in 2009. Claire had been on staff in 2008 with some of Chris' friends, who convinced Chris and his twin brother to apply to work the following summer. It all started one day when Cris and Claire were sitting on the Lookout porch with some other staff talking about running, which led to the pair making regular runs to the Montreat Gate and back and then watching a movie. On their first date, as they were walking up Lookout Road, holding hands for the first time, they happened upon Chris' twin brother, John, also walking, holding hands with his now wife, Elly, also a summer staffer! After dating the entire summer, their romance continued after they returned to their respective schools that fall. In March 2011, Claire and Chris were engaged and the following November, they got married in Claire's home church.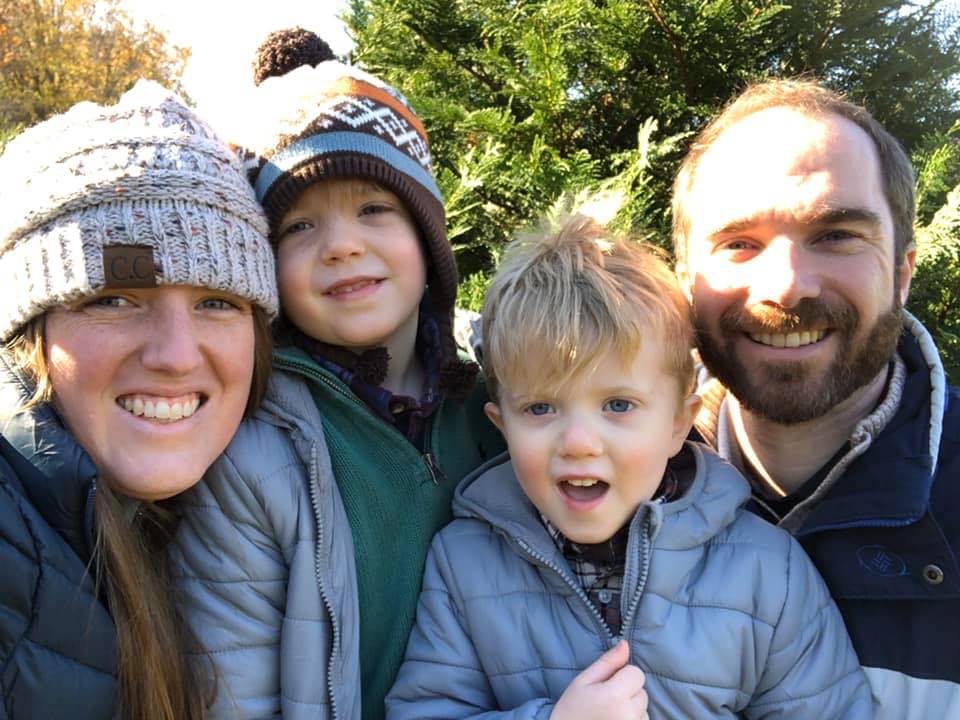 "Chris and I are happily married with 2 little boys, Grant 5, and Reid 3. Montreat is and always will be a special place for us! We most recently came up last summer to camp at the campgrounds for the Fourth of July festivities. We will never forget all the memories from all the summers there, and we continue to make memories every summer with our boys!"
From Rev. Laura Spangler:
"Thank you, Montreat for helping us to focus on Love. I want to write about my first love, Jesus Christ."
Laura shared a story of how she experienced the presence of Christ during a Montreat youth conference. At the closing communion service, she felt Jesus was right alongside her as she and hundreds of youth shared the sacrament. She explained "It was like His Holy Spirit spoke to my spirit to say, 'I am with you and I love you.' It was wonderful."
In the 50 years since, Laura describes how she has tried to keep this first love ever before her, confessing that some days are better than others. Using the illustration of the disciples on the road to Emmaus, she admits sometimes being blocked from seeing God, who is always with us. At these times, she prays for mercy. Montreat has always been a place of beauty, refuge, and serenity for Laura; a place that calms her soul so she can maintain that close touch with God. After many years visiting Montreat in all seasons, Laura and her second love, her husband Tom, now live here at (John) 316 Texas Road. In their home, they have surrounded themselves with reminders of their first love, their savior Jesus Christ. She invites everyone to stroll by and visit and see their Joshua 24:15 porch post; look at the alpha and omega and trinity symbols on their barn quilt; look for the cross on the rock; see their 'Thank You Jesus' sign. "We hope we can share Christ's love with others."