Happy Fourth and the John Collins Society 
07/01/2022
Richard DuBose, president of Montreat Conference Center, writes a weekly message to Montreat. An excerpt of this weeks message is below. To read his full message, click the "Read More" button below the excerpt.
One morning in early June while driving down Assembly Drive, I slowed as I approached Pratt Park on the right, eyeing a car parked just off the pavement not where a car usually parks. As I passed, I saw two volunteers knee-deep in a garden area outfitted with gloves, tools, and plenty of sun protection. I knew immediately that the John Collins Society was again hard at work attending to its duties. For those unfamiliar with its existence, the John Collins Society was established to honor and foster our appreciation for the reverend John Collins, justifiably considered the founder of . . .
---
Important COVID-19 Update
As mentioned previously in this space, this summer the conference center has encouraged social distancing and masking while leaving individual decisions to guests, visitors, and participants. That stance has generated wonderful returns on the program side. The presence of Covid, however, remains with us. Reports of new cases in Montreat are a weekly and sometimes daily occurrence, just as they are in communities across the country.
Thru Monday, many will gather for activities celebrating the Fourth of July. While our scheduled events will be held outdoors, I urge you to take extra precautions as you plan your participation:
If you feel symptoms, stay home and limit your exposure to other people until you test negative or until symptoms subside.
If you test positive, please quarantine and encourage close contacts to get tested before

they

attend these events.
As you participate, have a mask with you and be ready to wear it the second you feel it necessary to do so.
Yes, we are aware that health outcomes for those contracting Covid have greatly improved. We are also aware that some in our community do remain vulnerable to Covid, including conference center staff. A significant outbreak of cases among our staff could lead to the cancelation of programs we all enjoy. In short, we are all in this together.
This Sunday in Montreat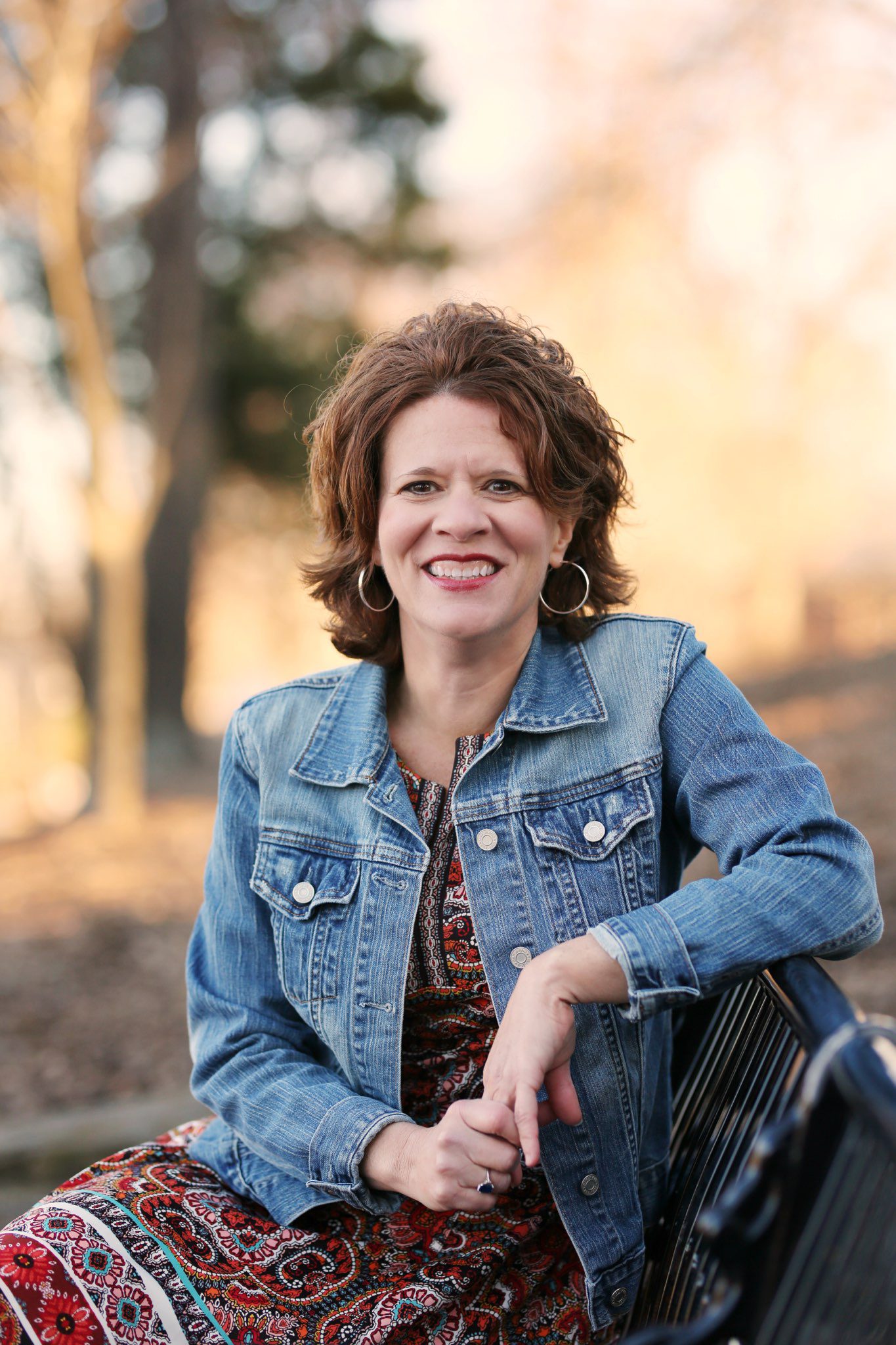 We are delighted to continue our Summer Worship Series in which leading preachers from across the country join with visual artists, musicians, and volunteers in a service of worship open to the surrounding community. All are welcome and all are invited.
Preaching Sunday, July 3

Rev. Dr. Brandi Casto-Waters is pastor at Reid Memorial Presbyterian Church, Augusta, GA. Her sermon draws on Romans 8:38-39 and Psalm 30:1-5 and is titled "Joy in the Morning."
All summer worship services take place in Anderson Auditorium at 10:30 AM.
Learn More About Summer Worship
Happy Fourth of July Week!
Traditionally a homecoming holiday that brings extended Montreat families together from all over the country, the Fourth of July celebration at Montreat truly captures the essence of American life and has become a popular celebration for everyone in the area. Join us for a parade and a variety of fun events for the whole family! This year's theme is Let Freedom Ring, and our 2022 parade marshals are Ron and Ann Vinson.
Community Announcements
For updates to Montreat Community events, subscribe to Community Announcements
Stay Up to Date
Montreat has an app! Use it to keep up to date with conferences and events, maps, and more. To download the app, download "Yapp" in the Google Play or Apple Store. Enter the Yapp ID "MONTREAT". Enjoy!
This Summer in Montreat
This Summer in Montreat (TSIM) is a publication of Montreat Conference Center gathering all of the hours, contact details, and opportunities for guest in the summer months.
Weekly Rundown

Sunday, July 3
10:30 AM
Summer Worship Service with Rev. Dr. Brandi Casto-Waters,
Anderson Auditorium
11:45 AM
Sunday Buffet,
Galax Dining Room
7:00 PM
Hymn Sing with Catherine Harkey and Beverly Hazelwood,
Assembly Inn Lobby
Monday, July 4

7:00 AM

Annual Gate Race 5k, Montreat Gate

9:00 AM-5:00 PM

Montreat Store is Open, Moore Center Building

10:00 AM

Flag Raising & Star-Spangled Banner, Anderson Auditorium Lawn

10:30 AM

Fourth of July Parade

11:00 AM-3:00 PM

Montreat College Book Sale, L. Nelson Bell Library

2:00-3:00 PM

Lawn Games, Anderson Auditorium Lawn

2:00-4:00 PM

Ice Cream Social and Open House, William Black Lodge

2:00-5:00 PM

Silent Auction (more info below), Currie Craft Center & Sally Jones Pottery

2:00-5:00 PM

Free Pool, Boats, Tennis

2:30 PM

Pops at the Games, Anderson Auditorium Lawn

3:00-5:00 PM

Old-Fashioned Games, Moore Center Field

7:00-9:30 PM

Fourth of July Big Circle Mountain Dance, Cornwell Tennis Courts
Tuesday, July 5

9:00 AM

Public Hikes (Full Day)
(more info below)
Thursday, July 7
9:00 AM

Public Hikes (Full Day)
(more info below)
Skills Demo, Nature Center

9:00 PM
Evensong for Peace (more info below)
Saturday, July 9

9:00 AM
Public Hikes (Full Day)
(more info below)
Sunday, July 10

10:30 AM
Summer Worship Service with Rev. Dr. Byron A. Wade,
Anderson Auditorium
11:45 AM
Sunday Buffet,
Galax Dining Room
7:00 PM
Hymn Sing with Jeremy Roberts,
Assembly Inn Lobby
Wilderness Hiking Program
The Ranger staff will offer public hikes each Tuesday and Thursday during the summer conference season with two special full day Saturday hikes. Skill demonstrations will be held on Thursdays. All hikes are free and open to the public. You must be 13 or older to attend a hike without an adult guardian. Hikes will leave at 9:00 AM, unless otherwise noted, from the Montreat Nature Center, located just below the Lake Susan spillway. All hikes this summer are subject to change based on evolving health guidance and weather.
Tuesday, July 5
Annual Perimeter Hike (Full Day)
Thursday, July 7
Sanctuary Loop (Full Day)
Basic Blacksmithing (Skills Demo)
Saturday, July 9
Rocky Knob (Full Day)
More About Montreat's Wilderness
Presbyterian Heritage Center
318 Georgia Terrace. 828.669.6556. Free admission.
This center offers multiple museum displays, special events, art galleries, and a reference library. Free WiFi and air-conditioning. Summer exhibit includes: Mount Mitchell Railroad; Diplomats, Missionaries & Montreat, repatriation during WWII; Native Americans & Presbyterian Missions; Early Montreat and much more!
Free Admittance
Heritage Center Hours:
Monday
1:00–4:00 PM
Tuesday–Friday
10:00 AM–4:00 PM
Saturday
12:00–4:00 PM
Sunday

closed
Crafts and Pottery
The Currie Craft Center and Sally Jones Pottery are a collaborative ministry of Montreat Conference Center. Classes and pottery are open to people 12 years and older. Class offerings vary from week to week. In addition to classes, we offer independent throwing and hand building.
Sign up for classes begins online each Thursday evening at 6:00 pm. The class registration link will be at the top of the Crafts & Pottery page. If you need further assistance, please email montreatpottery@gmail.com or call Ann Laird Jones at 662.347.3614.
Pottery Hours (Upstairs)

Monday–Tuesday
9:00 AM–12:00 PM
2:00–5:00 PM
Wednesday
9:00 AM–12:00 PM
Thursday
2:00–5:30 PM
Pottery Glazing
Friday
Normally closed
Saturday
8:00–11:00 AM
Pottery Pickup

Craft Hours (Downstairs)

Monday–Thursday
2:00–5:00 PM
View Class Schedule and Crafts & Pottery Page
Silent Auction
Sally Jones Pottery & Wilbur Hoke Currie Craft Center will host their annual silent auction, 2:00-5:00 PM on Monday, July 4th! The auction features beautiful handmade items such as jewelry, fused glass, quilts, paintings, and beautiful pottery made by our staff, our visiting potters, artists in residence, and local artisans. We will be offering clay demonstrations as well!

The bid sheet will have three time slot bidding lines. The 2 PM line will be priced higher than the 3 PM or 4 PM lines and you decide to "Buy it Now" or wait and see if it's still available when you come back.

The auction supports the continuing ministry at Sally Jones Pottery & Wilbur Hoke Currie Craft Center at Montreat Conference Center. Look for the table with donation and endowment information, including the newest endowment, The Marilyn Jones Endowment.
Big Circle Mountain Dances
Summer dances will take place on Friday nights through August 5.
Date: Monday, July 4 & Friday, July 8
Time: 7:00–9:00 PM
Place: Cornwell Tennis Courts
Big Circle Mountain Dancing is a special Montreat tradition! It's a fun filled night of dances called by the Bannerman family and music from the Stoney Creek Boys. All are welcome and admission is free.
The Huckleberry Café
The newly renovated Huckleberry will be opening this summer! Details on our reopening date (once determined) will be included in This Week in Montreat. Stay tuned!
Pickleball
Pickleball is offered on Monday and Friday mornings from 10:30 am–1:00 pm. The cost is $3 per session. Pickleball will conclude for the summer after the first week in August.
Arts, Music, and Theology
Arts, Music, and Theology is a mission and ministry of Montreat Conference Center. Its purpose is to provide the community with educational nourishment via various lectures and lecturers during our summer season. Themes of the lectures span disciplines.
July 7 at 9:00 PM, "Evensong for Peace – Candlelight Service around Lake Susan." Everyone is welcome! Featuring handmade, silkscreened Peace Flags made by you, the community! Led by Eric Wall, Hannah Garrity, Ann Laird Jones, Alec Peters.
Location: Lake Susan (Gather at 8:30 PM)
Second Loaf
Correction: July 7, 2022
A previous edition of This Week in Montreat misstated that Second Loaf would take place this Saturday, July 9. Second Loaf will not happen Saturday, July 9.
Second Loaf continues its long history of collecting food donations for the food insecure in our community Saturdays, in the parking lot area in front of Black Mountain Presbyterian Church. Adjusting for COVID related restrictions, Second Loaf can only take shelf ready non-perishables, cold or frozen food in their original unopened packaging (such as a whole, unopened package of hot dogs), personal care items and paper goods (opened or unopened), and fresh produce (fruits and vegetables). Individually wrapped snacks are especially welcome. We are grateful for the generous response of groups who drop off their "second loaves" on their way home.
The Montreat Store
The Montreat Store is an awesome mix of boutique, gift shop, and general store. From snacks to t-shirts to toiletries to books to pottery, the Montreat Store has it all!
| | |
| --- | --- |
| Monday–Friday | 10:00 AM–6:00 PM |
| Saturday | 10:00 AM–5:00 PM |
| Sunday | closed |
Contact: 828.669.5298
Located: 2nd floor, Moore Center
Ten Thousand Villages
Ten Thousand Villages is a global maker‑to‑market movement that breaks the cycle of generational poverty and ignites social change in the developing world.
| | |
| --- | --- |
| Monday–Friday | 10:00 AM–6:00 PM |
| Saturday | 10:00 AM–5:00 PM |
| Sunday | 12:00–5:00 PM |
Contact: 828.669.1406
Located: 3rd floor, Moore Center
Galax Sunday Buffet
The Galax Dining room is closed to the public for all meals except for Sunday lunch June 5–August 7. Non-refundable tickets may be purchased at the Assembly Inn front desk and used on any Sunday. You can call the front desk at 828.669.2911 for more information or to purchase tickets.
| | | |
| --- | --- | --- |
| Adults | Ages 5–11 | Under 5 |
| $17.00 | $8.50 | FREE |
The menu for Sunday, July 3 is:
Southern Fried Chicken
Broiled Whitefish with Lemon & Dill
Mashed Potatoes
Creole Blackeyed Peas with Tomatoes
Steamed Vegetable Medley
Dinner Rolls
Salad Bar
Fruit & Assorted Desserts
Development Summer Events
To support these activities and all aspects of Montreat's ministry visit montreat.org/support.
Welcome Center at the Gatehouse
The Montreat Gate House will be open beginning Memorial Day through the conference season. The Gate House is staffed by volunteers in two hour shifts. Volunteers are needed to serve, either as a regular volunteer or a substitute. If you are interested, please let Jim Richardson know.
| | |
| --- | --- |
| Monday–Thursday | 10:00 AM–4:00 PM |
| Friday | 12:00–2:00 PM |
Support Montreat
Support Summer in Montreat and all aspects of Montreat's ministry!
Hymn Sings
Montreat Conference Center's in-person hymn-sings are back. After two pandemic summers of turn-on-a-dime live-streamed hymn-sings, we return for in-person gatherings. A stellar group of musicians, introduced by congenial community hosts, will lead the hymn-sings.
We will gather Sunday evenings, 7:00–8:00 PM, in the Assembly Inn Lobby. Masking protocols, per Montreat Conference Center, apply. Please come and bring your fellow singers!
Hymn Sing Lineup
Date
Leader
July 3
Catherine Harkey
July 10
Jeremy Roberts
July 17
Eric Wall, hosted by the Presbyterian Heritage Center
July 24
Robert Alexander
July 31
Catherine Harkey
August 7
Vivian Hare and Keith Grogg